United Art Fair 2013--Opening-- Delhi Pragati Maidan-September 14--17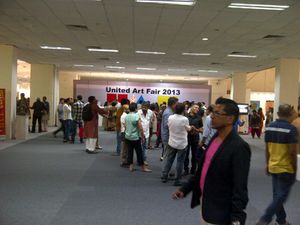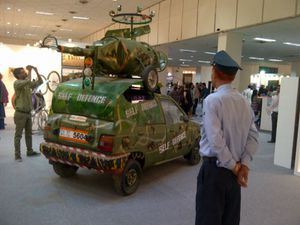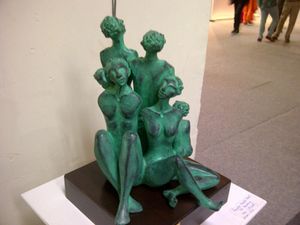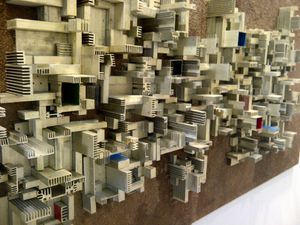 The United Art Fair 2013 was inaugurated with great fanfare at Pragati Maidan on the 14th of
September, 2013. The show will be held over four days from 14-17 September at Delhi Pragati Maidan. A great evening was had by VIP invitees at Hall number 7 where a sampling of the represented artists' creations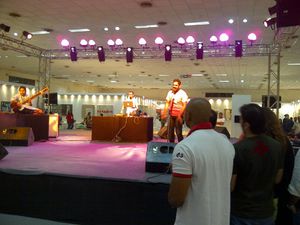 was exhibited. The evening was graced by a great gathering of art lovers.
There was a live band in attendance and the musical offering was pleasant and suited the mood of the evening. A sumptuous bar combined with a delectable offering of breads and kebabs made the evening a social event to remember.
United Art Fair 2013 will reveal the works of nearly 450 artists. The genres on display include paintings, photography, textile designing, sculpture, tribal art, architecture and ceramics. The show promises to be a success because of the curatorial skills of Peter A Nagy, Ram Rahman, Alka Pande, Heidi Fichtner, Meera Madeline Menezes and Mayank Mansingh Kaul.
The show's founder and director is Mr. Annurag Sharma. The co-founder of United Art Fair is Ms Reshma Sharma. An able colleague, motivator and advisor is Mr. Gulshan Jhurani Director of Zoom Communications.
The show is a collaborative venture of professionals and the next three days of the show will certainly reveal a success story for the artists too.
http://www.unitedartfair.com/home.html