Gigantic Book Fair 2013 New Delhi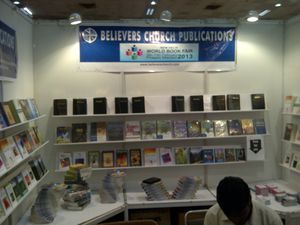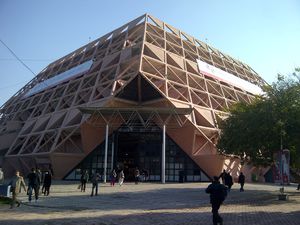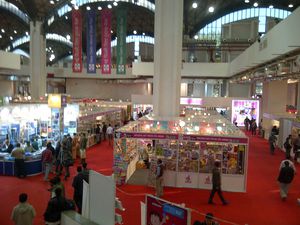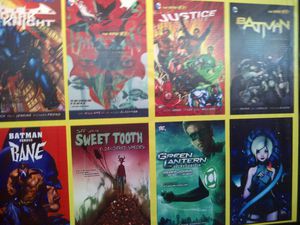 New Delhi World Book Fair 2013
New Delhi was invaded by an army. It was camping in Pragati Maidan the exhibition ground of India in the Capital. The army consists of international publishers and authors. The show is the baby of the National Book Trust (NBT). The New Delhi World Book Fair used to be a biennial event but from now it will be an annual event. This time there is a focus on tribal literature of India. The Chief Guest of the Exhibition is France.
A Treat for Book Lovers
All book lovers headed for this exhibition which was surprisingly only here for seven days from the 4th of February to the 10th of February. Access to the exhibition ground is easy through the Metro trains. As soon as you entered the grounds after paying a nominal fee, you were struck by the immensity of the exposition. This show was massive. Shuttle buses were waiting to take you to different halls free of charge. It was wise to wear good walking shoes as the Fair was spread over a vast area. More than 60000 square meters of covered space was available for the exhibitions. The show was truly awe inspiring.
The international names represented here included Penguin Books, Harvard University Press, Random House, Harper Collins and Simon and Schuster among many others. Prominent among the Indian publishers were Rupa, Penguin India, Jaico, S. Chand and Hind Pocket Books. There were other mysterious and exciting offering from the Hypnotherapy School of India; Human Kinetics Inc; Wisdom Tree and Lawman (India) Pvt. Ltd.
You had to have the stamina of a marathon runner to watch all the stalls, stands and bare spaces. The fair could be seen in one day if you checked out everything that interested you. The books had been graded by one publisher into 'sexually graphic content'; emotional, witty, whatever, fantasy and dark future among many other interesting headings.
French Focus
The French pavilion was very attractive and most visited. An interesting show was organised under the title Mots Transparent or Transparent Words showing the many French words which are used commonly in English. A few French movies were also screened in the Shakuntalam Theatre.
Religious Stalls
Every religion was represented here. There were stands and stalls selling books on Sikhism, Vedas, Christianity and Islam. Swamis, Saints and Gurus were represented by multifarious stalls including those of Kabir, Nanak, Osho and Asaram. The Gorakhpur Press was selling superb copies of the Ramayana and Mahabharata at very affordable prices.
An interesting stall was the one of Believers Church Publication. It was offering Bibles in Hindi. There were others books on the subject of Christianity on sale both in Hindi and English.
Book Art
A remarkable feature of the fair this year was the display of book art in the form of sculptures made by using books as building blocks. The most outstanding were the Lotus Pool and the Idea Bulb.
Audio Books
This is a new horizon. Books that speak in the form of attractive digital discs. The stalls and stands were full of people listening to this new concept in hearing books instead of reading them.
Seminars, talks and author meets
The entire week was full of talks and question/answer sessions with prominent authors including Arundhati Roy and Tahar Ben Jelloun.
Folk and Tribal literature
Special attention was paid this year to folk and tribal literature. In a pavilion with a very ethnic setting of mud, bamboo and straw cottages a small open air theater had been created where visitors could sit down and listen to authors from all parts of India expounding upon their written works.
Illustrators' Corner
Many books had simply charming illustrations and this year's book fair honoured many illustrators by bringing them forward to meet audiences and to speak about their specialised art. These artists included Viki Arya, Atanu Ray and Durlab Bhattacharjee.
There were books on every subject conceivable on earth. A favourite of visitors was a stall exhibiting books on Theta healing. The most popular books were those meant for children. The range in prices of books was from the affordable to the exorbitant. Parents loved the 3D books for children. As you walked along you encountered magnificent books in thousands. It was really awe inspiring but tiring on the feet.
You could take a break at one of the coffee and tea counters. It was the perfect way to relax and sit down in the food court of Pragati Maidan and also try the flavours of Indian street food and ice creams. All in all it was an experience you can never forget. You wanted to check out more pavilions and halls but the spirit was willing but the flesh was weak. It was wiser to retreat and come back refreshed and join this literary battle the next day.