Vice President Blinks First!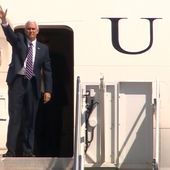 Pence hires outside counsel in Russia probe
The lawyer, Richard Cullen, is a former Virginia attorney general and a former US attorney for the eastern district of Virginia. Pence interviewed several lawyers before selecting Cullen, who is ...
http://edition.cnn.com/2017/06/15/politics/mike-pence-lawyer-outside-counsel-russia/index.html
Vice President Pence is being wise, he has hired a lawyer for going by past record, his boss is most likely to abandon him to the witch hunters, this being according to HIM the biggest witch hunt in history!!