Les bons Samaritains se présentent et aident à Manchester!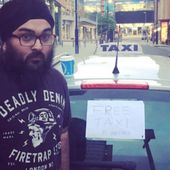 Manchester attack: The community that rushed to help - BBC News
Stories of random acts of kindness are emerging in the wake of the Manchester attack, with many people from the community rushing to help - offering free lifts home and rooms for the night. As ...
Ce n'est pas le moment de penser à l'argent!