Brigitte Trogneux-Merci Beacoup de Premiere Femme!!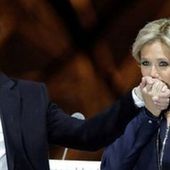 French election 2017: Meet Brigitte Trogneux, the new First Lady - BBC News
"Brigitte! Brigitte! Brigitte!" chanted the crowd as she took the stage with her husband, newly elected President Emmanuel Macron. Who is she? First things first: theirs is not a common ...
Merci beaucoup de Premiere femme!!